Sourcing
Balutextil maintains partnerships with over 30 years with suppliers who uphold the same values as Balutextil like Fair Trade, Sustainability, Quality and Reliability, without ever ignoring the constant evolution of the industry and continuing the search for new partners.
Samples
With a line dedicated to sampling we build pieces by request of the client while also developing proposals created by us meeting the pretended style of the client and taking in account the latest fashion trends.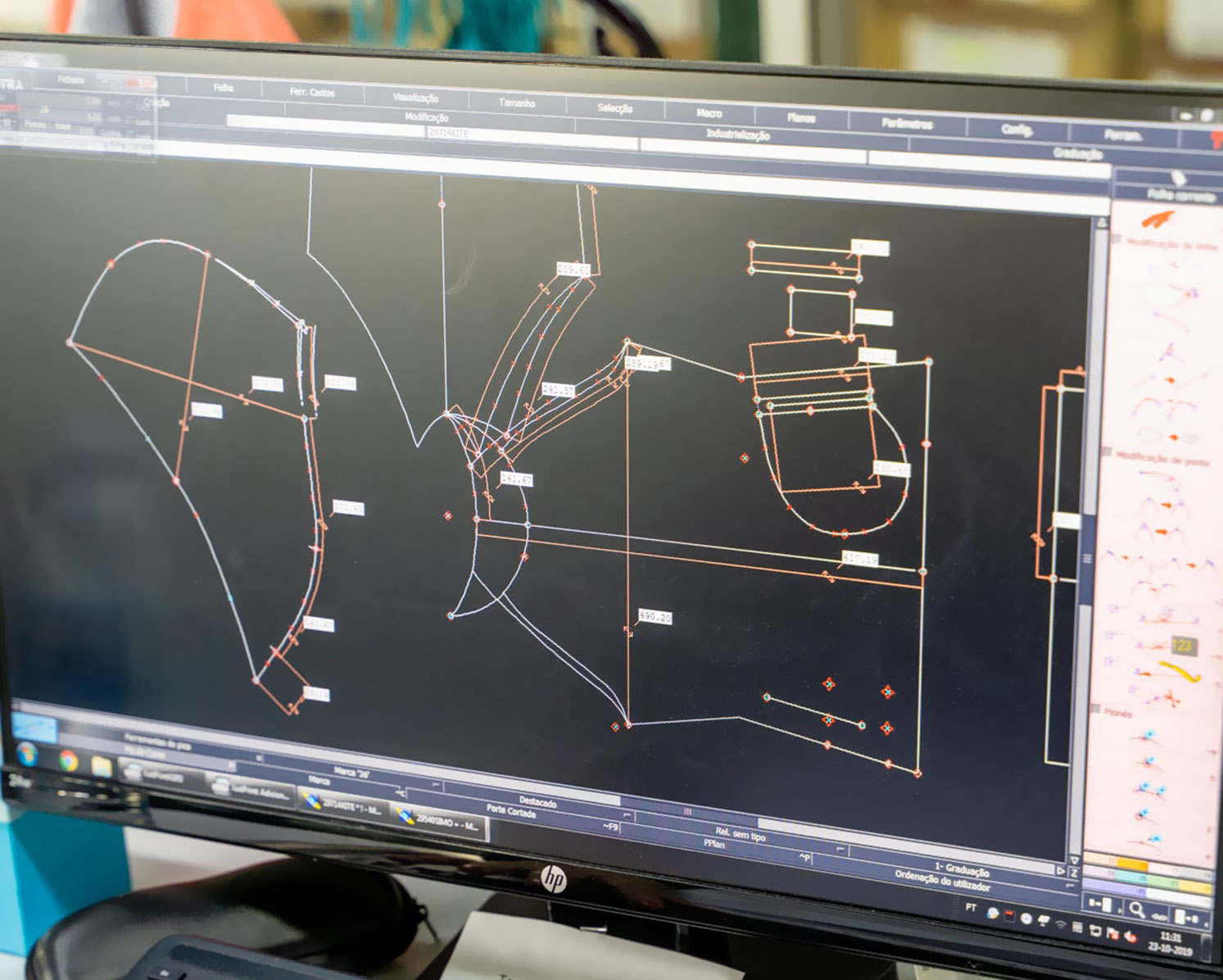 Patterning
Using the most advanced technology for patterning and advanced software for increased fabric consumption efficiency by production planning. This is a huge priority as we strive maintain our company as sustainable and environment friendly.
Production
Our products are created from knit fabrics of the most varied compositions, with this raw materials we produce all kinds of garments that can be complemented with embroidery, prints or other types of finishing.
Our production line relies on high quality equipment as well as appropriate working tools that allow us to satisfy even the most rigorous specification with efficiency and within the deadlines we set ourselves to deliver.
Quality Control
Balutextil stands out for the quality of its products and to assure that 100% of our productions goes through a final phase of quality control before being packed and shipped.